Introduction
IT department of HITEC IMS from the very outset, has endeavored its best to provide these facilities to Faculty and students. We have, gradually expended our working sphere and have deployed various soft-wares to ease the lecturing and learning skills by the faculty and students. At present, internet facility is available across the campus with extensive network in library where students can be benefitted. The college has Internet facility apart from its own Digital Subscriber Line (DSL) connections. The computer lab is equipped with latest computing hardware and software systems. The college is linked with WAN and LAN and Wi-Fi is also available at some areas. A structured program of using computers in the medical field "Computer Aided Learning Curriculum'' has been introduced to develop computing skills.
Vision Statement
To be the leading catalyst for transformative healthcare and education through innovative information technology solutions, empowering our medical college to deliver world-class patient care, groundbreaking research, and excellence in medical education.
Mission Statment
Through our dedication and expertise, we aim to contribute to the betterment of society by improving healthcare outcomes, advancing medical knowledge, and producing exceptional healthcare professionals.
Objectives
To develop a well-organized, well equipped department with all modern teaching facilities to train medical students.
To produce a doctor who is well informed about Medico-legal responsibilities during the practice of medicine.
To make them acquire knowledge of the law in relation to medical practice, negligence and ethics.
To create interest in research in relation to various Medico-legal problems.
Web Development
Web section has been involved in all stage of the development of web site right from planning, design, quality control, launching to online promotion and monitoring.
Software Development
The software development section of HITEC IMS is actively participating in development of software system of Foundation University Islamabad.
Network Services
This service provides support and maintenance of all network communication infrastructure required to sustain the IT activates within University premises.
CMS / NOMES
We provide services of Content Management System(CMS) where all the departments maintain their data online in a system. NOMES is the software we provide to take exams online on tabs.
Security
We provide security in HITEC IMS by the help of security cameras that are managed by IT department.
IT Support
We provide every type of IT support from providing the essential equipments and by doing their maintenance.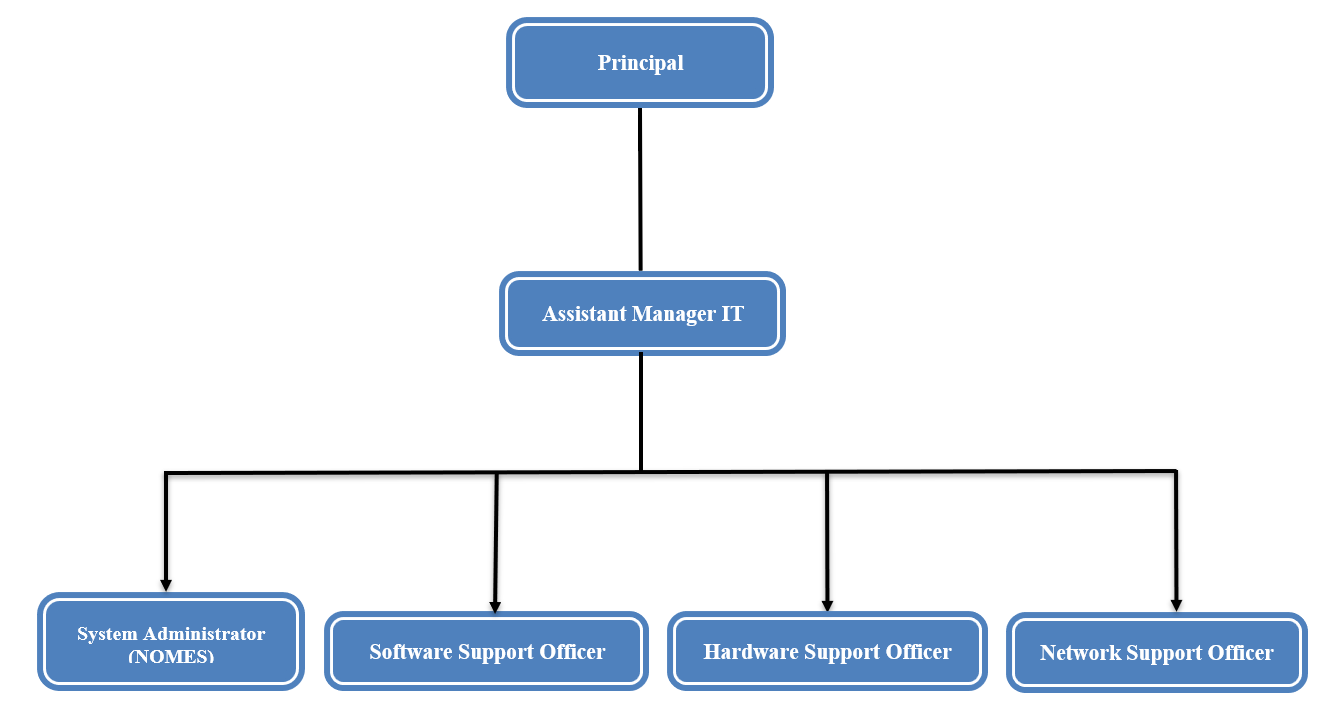 | Name | Email | Designation |
| --- | --- | --- |
| Abdul Wahid | abdul.wahid@hitec-ims.edu.pk | Network Support Officer |
| Umar Amin | umar.amin@hitec-ims.edu.pk | Hardware Support Officer |
| Shayan Malik | shayan.malik@hitec-ims.edu.pk | Software Support Officer |
| Amir Majeed | amir.majeed@hitec-ims.edu.pk | System Administrator (NOMES) |