Introduction
A Research culture project was started by worthy Principal Maj. Gen. Hamid Shafiq for promoting research culture among faculty and students at HITEC IMS. As part of this project, a multidisciplinary research team was made by nominating focal persons from all departments. This team plays a role in reducing gap between research cell and departments and encourage interdisciplinary research. To facilitate researchers, a research cell was setup in library, well-equipped with latest software for research including SPSS version 28, SmartPLS, NVivo, Endnote and Grammarly. Faculty and students are being trained to use these facilities and carry out high quality researches to benefit community and bring institution to top ranking medical colleges of the country through research activities.
Objectives
To develop a strong research culture among faculty and students and transform HITEC IMS into a research hub in future.
To enhance quality and number of researches at HITEC IMS by utilizing strengths of all departments and filling gaps by training, facilitation and strong leadership.
On going projects
To download Synopsis Guideline

click here

To download Synopsis Submission Form for IRB Approval

click here
Facilities
SPSS provides data analysis for descriptive and bivariate statistics, numeral outcome predictions, and predictions for identifying groups. The software also includes data transformation, graphing, and direct marketing features. The software interface displays open data similarly to a spreadsheet in its main view. The metadata describing the variables and data entries in the data file is displayed with its secondary variable view.
SmartPLS is software with a graphical user interface for variance-based structural equation modeling using the partial least squares path modeling method. Several scholars (s) and academics increasingly use SMART-PLS for data analysis in their research studies. In SEM, a model is tested for the quality of the measures (Measurement Model) and next for the interrelationship between the variables (Structural Model). The session discusses in detail the Measurement and Structural model.
NVivo is a software program used for qualitative and mixed-methods research. Specifically, it is used to analyze the unstructured text, audio, video, and image data, including (but not limited to) interviews, focus groups, surveys, social media, and journal articles. NVivo handles data, including Word documents, PDFs, pictures, database tables, spreadsheets, audio files, videos (imported video files and YouTube content), social media data, and web pages.
Creates, stores, and manages your references/citations. Saves your selected references/citations from online resources (e.g., Library Search, library databases, and Google Scholar) to export them into your EndNote Desktop library. Inserts references/citations from your EndNote Desktop library into your Microsoft Word document, automatically creating a bibliography, so you do not have to do so manually. Bibliographies are created in your chosen referencing style (e.g., APA 7th ed., RMIT Harvard, IEEE, Vancouver, AGLC4, Chicago, etc.).
Grammarly's product ensures that everything you type not only upholds accurate spelling, punctuation, and grammar but is also clear, compelling, and easy to read. Grammarly's algorithms flag potential issues in the text and make context-specific suggestions to help with grammar, spelling and usage, wordiness, style, punctuation, tone, and even plagiarism.
HITEC-IMS library is enrolled with Higher Education Commission for digital library resources. HEC provides access to research papers and e-books across a wide range of disciplines. Accesses to nine International Databases are available on HEC Digital Library. HITEC-IMS Library has free access through www.digitallibrary.edu.pk. HEC also provide us 47 free leading international medical journals.
Founders of Research Cell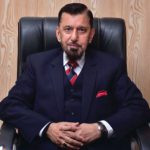 Prof Maj Gen (R) Hamid Shafiq HI (M)
Principal HITEC IMS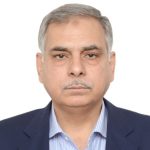 Brig. Prof. Nasser Rashid Dar
Vice Principal HITEC IMS
Prof. Dr. Asma Hafeez
HOD of Anatomy
Dr. Bushra Anwar
Assistant Professor Community Medicine
Research Team
S.no
Role
Faculty Members nominated
1.
In-charge Research & Development Unit
Prof. Wajiha Mahjabeen (Pathology)
2.
IRB & ERC (Faculty Panel)
1.      Maj. Gen. Hamid Shafiq (Chairperson)

2.      Prof. Wajiha Mahjabeen, Pathology (In-Charge Research & Development Unit)

3.      Brig. Prof. Farhat Bhatti, Pathology (Scientific Member)

4.      Prof. Asma Hafeez, Anatomy (Scientific Member)

5.      Prof. Aashi Ahmed, Community Medicine (Scientific Member)

6.      Dr. Salma Ambreen, DME (Scientific Member)

7.      Brig. Javid Hassan Hashmi, Director Adm & Ops (Non-Scientific Member)

8.      Mr. Noman Bashir (Non-Scientific Member, record keeping)

9.      Mr.Naeem Afzal (Teacher Islamic Studies, Non-Scientific Member)

3.
IRB & ERC (Students Panel)
1.      Maj. Gen. Hamid Shafiq (Chairperson)

2.      Prof. Wajiha Mahjabeen, Pathology (In-Charge Research & Development Unit)

3.      Prof. Asma Hafeez, Anatomy (Scientific Member)

4.      Dr. Anwar Bibi, Community Medicine (Scientific Member)

5.      Dr. Mahwash Jamil, Gyne/ Obs (Medical Practitioner)

6.      Brig. Javid Hassan Hashmi, Director Adm & Ops (Non-Scientific Member)

7.      Mr. Noman Bashir (Non-Scientific Member, record keeping)

8.      Mr.Naeem Afzal (Teacher Islamic Studies, Non-Scientific Member)

4.
Research Advisory Committee
1.      Maj. Gen. Hamid Shafiq (Chairperson)

2.      Prof. Asma Hafeez, Anatomy (Associate Dean Basic)

3.      Brig. Nazir Ahmed Malik, PAEDS (Associate Dean Clinical)

4.      Prof. Dr. Syed Wasim Akhtar, Neurology (In-charge Training Cell)

5.
In-charge Visitor Research Forum
Prof. Aneeqa Shahid (Physiology)
6.
In-charge Data Analysis Unit
Noman Bashir ( Research Cell)
7.
In-charge End-User Unit
Prof. Aneeqa Shahid (Physiology)
8.
In-charge Faculty Research Center
Prof. Wajiha Mahjabeen (Pathology)
9.
In-charge Students Research Center
Prof. Wajiha Mahjabeen (Pathology)
Students Research Society
S.no
Role
Student Members nominated
1.
President
Hafsa Khalid, 5th Year MBBS
2.
General Secretary
Moeed Azwar Bhatti, 3rd Year MBBS
3.
Vice Presidents
1. Ali Sherazi, 4th Year MBBS
2. Rabia Khalid, 3rd Year BDS
Photo Gallery