Introduction
The Coordination Society is a prestigious organization comprising medical students, faculty, and healthcare professionals committed to fostering collaboration, innovation, and excellence in medical education and practice. Coordination society serves as a catalyst for positive change within the medical community, transcending institutional boundaries to create a global network of medical knowledge and expertise.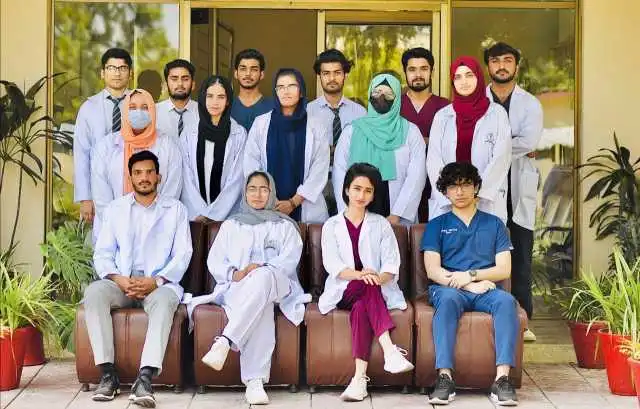 Objectives
 Enhancing Medical Education
Promoting interdisciplinary collaboration
Advocating for healthcare equity
Promoting research and innovations
Community outreach
Name: Muhammad Maaz Qamar
Position: Presedent
Email: muhammadmaaz783@gmail.com
Vision: Our vision is to transform medical colleges into hubs of innovation, collaboration, and compassionate care.
Coordination Society is dedicated to driving positive change in medical education and practice by promoting collaboration, innovation, advocacy, and community engagement. Together, we aspire to create a future where healthcare is more inclusive, compassionate, and effective.
| Sr No | Name | Position | Qualification |
| --- | --- | --- | --- |
| 1 | Nisha Jameel | Presedent | Final Year MBBS |
| 2 | Nafay | Vice Presedent | Final Year BDS |
| 3 | Aima Kashif | Vice Presedent | BDS |
| 4 | Rana Nouman | General secretary | 4th Year MBBS |
| 5 | Batool Zahra | General secretary | 4th Year MBBS |
| 6 | Muhammad Amir | Member | 3rd Year MBBS |
| 7 | Kashaf Ali | Member | 3rd Year MBBS |
| 8 | Usman Razzaq | Member | 2nd Year MBBS |
| 9 | Zoha Tariq | Member | 2nd Year MBBS |
| 10 | Huzaifa Khalid | Member | 1st Year MBBS |
| 11 | Ayesha | Member | 1st Year MBBS |